Rapid information about new products and trends

Inspirations for teaching

Selected choice of experiments

Up-to-date information about products and solutions

Exclusive offers and promotions

... and much more!
Don't miss a bit of LD DIDACTIC. IT'S FREE.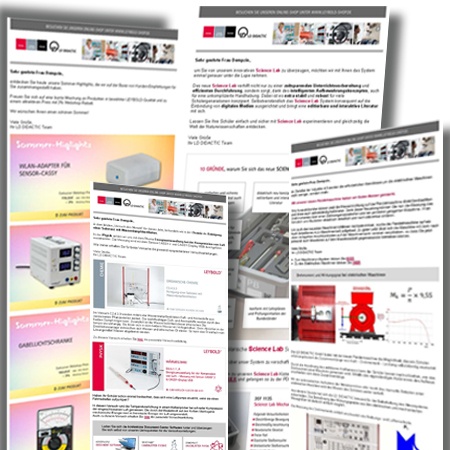 You would like to unsubscribe from our newsletter?
Send us an email to marketing@ld-didactic.de.